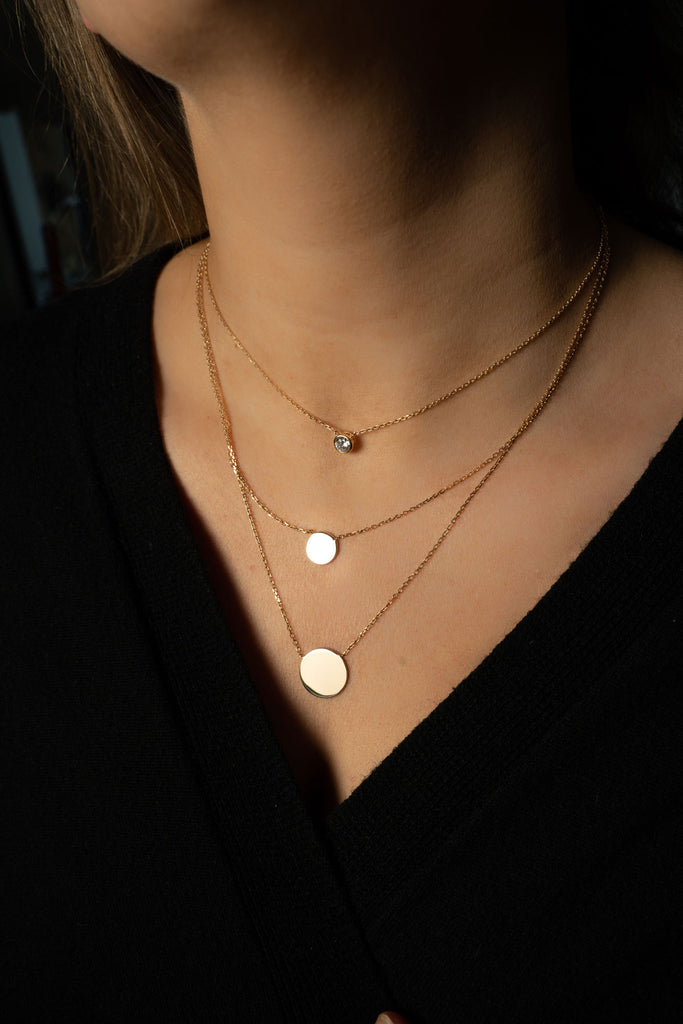 We get into bad habits sometimes, wearing the same pieces of jewellery every day. It's quick and easy and doesn't require too much thought. But that jewellery box is full and what happens to all the other items that never see the light of day? It's a crying shame.
Layering is a beautiful way to give life to multiple pieces of jewellery at the same time. Rather than lash everything you own around your neck, follow our steps to curating a layered look and start to reintroduce those forgotten items to your daily wardrobe.
Select three pieces to start with:
A foundation piece: a simple chain that will anchor the rest.
A statement piece: which will act as a focal point and will draw the eye. It's okay to mix masculine and feminine pieces here.
A textured piece: that adds character and depth to your look. Mixing materials really works, don't be afraid to add a leather piece to a gold ensemble, it will complement the other pieces.
Don't stop at necklaces though. You can layer your bracelets and rings too! Rings of all shapes and sizes ooze personality and creativity. Tops of fingers included. 
Your jewellery can become your outfit. Choose block colours to wear alongside it that allows your pieces to do the talking – try to avoid complicated patterns or fussy detailing.
So, now you know how to layer your jewellery, it's time to share your look with the world. Don't forget to tag us in your creations and for more on our layered looks, check out this collection that takes all the hard work out of layering: