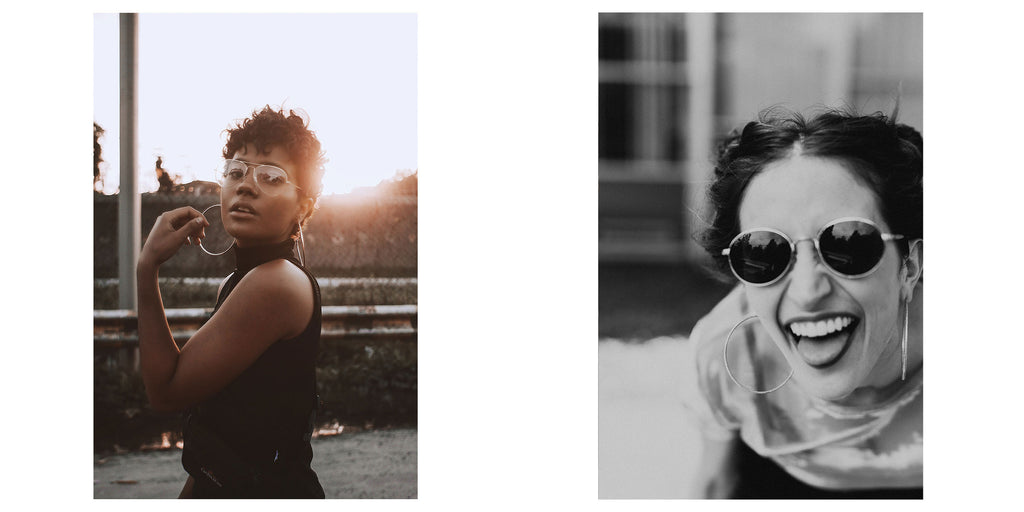 Since the 1990's hoop earrings have popped up in fashion trends on and off every couple of years. This time, it seems, they are here to stay. 
Good hoop earrings have wormed their way into everyday wear, moving them from a statement piece to the solid staple. The beauty of this style is that there is so much versatility. Firstly, with size. Hoop earrings come in an extremely wide range of sizes which means there is an occasion for each different diameter.
Small hoops can be extremely delicate and tasteful, worn every day. Medium hoops take you from day to night and a good gold pair will last you a lifetime. Large hoops are an announcement which go amazingly well with occasion wear. 
There is a certain attitude and confidence that comes with wearing good hoop earrings and this feeling, this mood, is timeless.     
Our range of gold plated hoop earrings start at €42.95 and come in a range of sizes and styles.