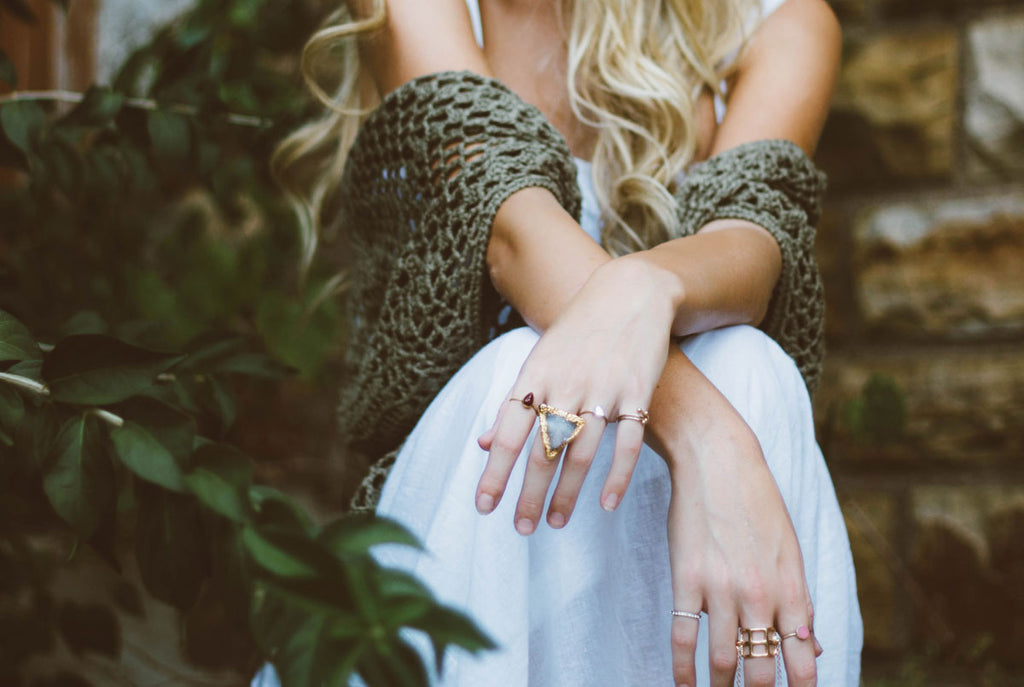 Found a beautiful ring online that you've fallen in love with but are unsure what your ring size is? We've come up with some helpful tips for figuring it out so you don't miss out on that perfect purchase.
Please note if you have time we can send you out a FREE ring size gauge, see image below, send us a request with your postal address to info@burrenjewellery.ie .  
Otherwise please follow our methods below

THE STRING METHOD
Before you start, make sure your finger is at its normal size - not swollen from heat or shrunk from the cold.
Measure the finger you'd like to wear the ring on by cutting off a piece of string and wrapping it (not too tight) around the base of your finger. 
When the string starts to overlap, carefully mark it with a pen.
When you have the measurement, place it beside a ruler and make a note in millimetres of what the length is.
Check out our ring guide PDF here and see which size matches up.
THE EXISTING RING METHOD
Have a ring that fits? Perfect! Print off our ring guide PDF and match it up to the closest circle on the page. The measurements on the guide should match the INSIDE of the ring.
Don't forget to print the document to 100% to ensure the size is to specification!
This option also works if you're buying a gift for a loved one - all you have to do is get your hands on an existing ring from their jewellery box!
WHAT IF THE RING DOESN'T FIT?
If you purchase a Burren Jewellery ring, we are more than happy to resize it for you for free for up to six months. Don't fret, we'll get it right.
Our selection of rings range from simple every day staples to stunning intricate items full of character and charm.