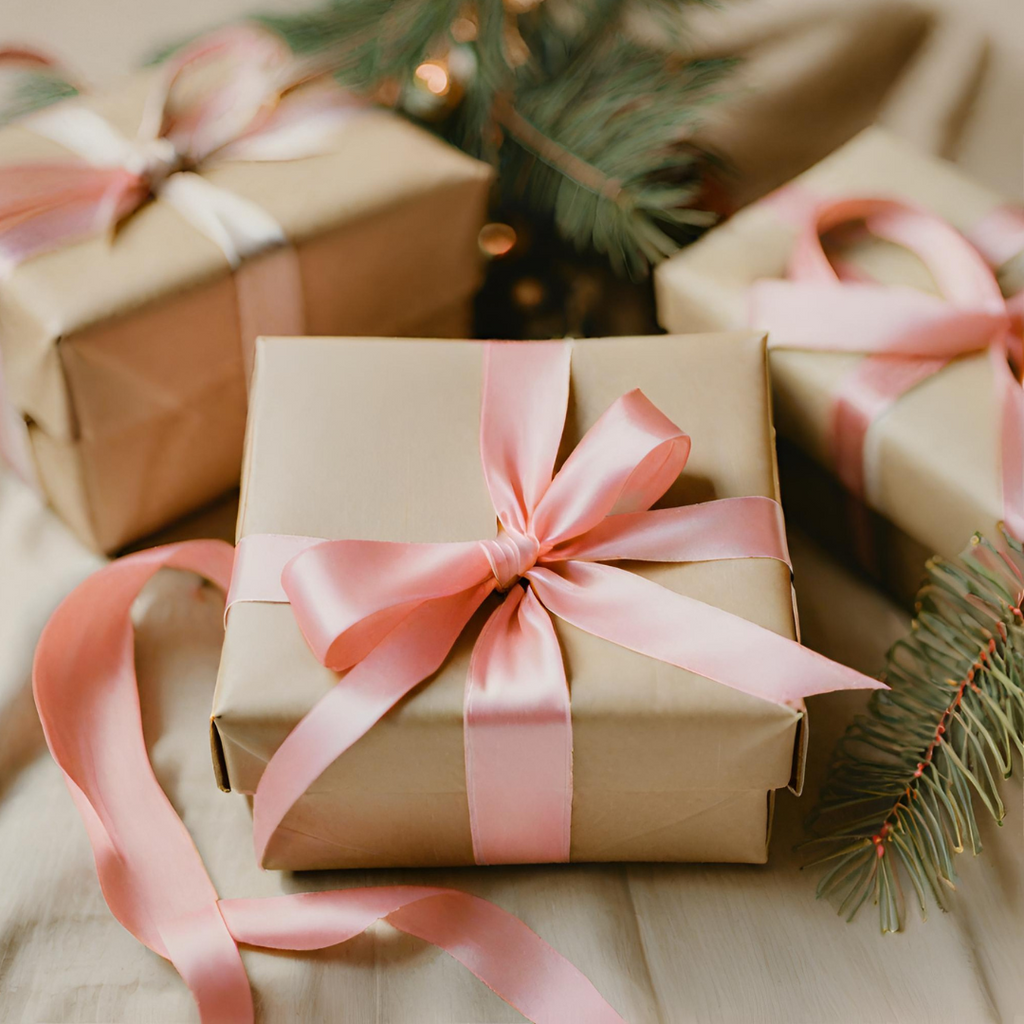 The holiday season is upon us, and the quest for the perfect Christmas gift for that special woman is in full swing. In this guide, we'll explore a curated selection of necklaces, bangles, bracelets, rings, and earrings to ensure this Christmas is adorned with thoughtful and stylish gifts.
How to Choose: Follow the Light
Not sure where to start? Let us share a helping hand. Consider her style, favourite colors, and preferred occasions. Does she leans towards classics or always stay up to date with the latest trends? Let these considerations guide you to the perfect Christmas present.
Necklaces: Elegance Redefined
Necklaces enhance any outfit, providing a stylish and versatile accessory that complements your look with elegance and charm. From classic to contemporary, find the perfect match for her style. Opt for a delicate pendant if she wears shirts with V-necks or scoop necklines as they tend to complement pendants well, allowing the jewelry to take center stage. If 'Off The Shoulder' tops are her go to look, statement necklaces work well to enhance the bare neckline.
Burren Jewellery 'Five Points To Love'
Bangles: Jingle All the Way
Bangles are versatile and can be worn casually or for more formal occasions, making them a versatile addition to her jewellery collection.  Bangles can be styled in various ways, such as stacking multiple bangles together for a layered look, mixing different metals and textures, or wearing a single statement bangle as a focal point to complement any outfit. For a bolder appearance, consider mixing various styles to create a stacked look. If she prefers simplicity, one will be absolutely perfect.
Burren Jewellery 'Fashion Slave' | 'Slave To Love' | 'Stop This Train'| 'Nitty Gritty'| 
Bracelets: Cozy Elegance
In addition to bangles, bracelets are a wonderful choice for a Christmas gift as they are easy to incorporate into daily outfits, making them a practical and stylish accessory. Bracelets come in various styles, from dainty chains to chunky what style does she learn towards? Pick a bracelet with charming details and crystals if she likes a classic timeless look or perhaps a charm bracelet for a more on trend, personalised gift. For someone who appreciates minimalism, a delicate and understated bracelet would be an ideal choice.
Burren Jewellery 'Backyard Memories'
Rings: Timeless Statements
Rings are a timeless and meaningful gift, symbolizing love, commitment, or personal style with a touch of elegance and sophistication. Whether it's a classic design or a bold statement piece, rings add a touch of glamour to any ensemble.
Stackable Rings: Stackable rings are favored by individuals who appreciate the versatility of mixing and matching their accessories. This style appeals to individuals with a fashion-forward and creative mindset, allowing them to express their unique personality through a combination of different ring styles worn together on the same finger

Classical Rings: This style appeals to those with a more traditional and refined taste, as solitaire rings showcase the beauty and brilliance of a single, central diamond or gemstone

Statement Rings: Statement rings are embraced by individuals who love to make a bold and eye-catching impact with their accessories. Those who enjoy expressing their unique style through larger-than-life, distinctive designs often gravitate towards statement rings.
Burren Jewellery 'Take A Chance On Love'
Classic Style Ring 
Earrings: Sparkle and Shine
Women love to wear earrings because they add that extra glamour to their look!
Huggie Earrings: are popular for their snug fit, versatility, and subtle yet stylish appearance. You can't go wrong with a pair of huggies.
Hoop Earrings: Varying in size, hoops can range from subtle to bold, making them adaptable to casual or statement looks. 

Choose petite hoops if her style is casual everyday appearance, or opt for bold, oversized hoops if she prefers to make a statement.

Drop Earrings: Elegant and versatile, they suit formal occasions, If your loved one likes a touch of sophistication these are your best friend.
Stud Earrings: Suitable for anyone.... seeking a timeless and minimalistic accessory, making them a favourite among those with a simple and elegant style preference.
Burren Jewellery 'Clueless About Me'
Huggie Earrings
Personalized Perfection: Her Unique Touch
The best Christmas presents carry a touch of personalization. Do you have someone at home who loves a meaningful gift?  A high percentage adore personalised gifts because they convey a thoughtful and unique touch. Anything from engraved necklaces with initials, or just simple intials on a chain will add an extra touch of consideration to your Christmas gift. 
Burren Jewellery 'Only Me'
Choosing the perfect jewellery pieces for her is an art that combines thoughtfulness, style consideration, and a touch of personalization. Whether it's a dazzling necklace, a charming bracelet, or a pair of elegant earrings, the right jewellery can encapsulate the warmth and love of the holiday season.
Happy gifting!